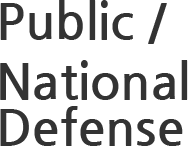 On the 18th of February, 2013, 'Information Network System Law' and 'Personal Information Protection Law' bills were passed. In order to comply these law, there need to be network isolation that separates outside network from the inside.

Tilon's Dstation and Astation offer network isolation through virtualization and connects the network through a secure path that automatically checks for viruses and spyware of the traded files.

All files are saved and maintained in the virtual server and managed centrally to manually grant or block access to your files.