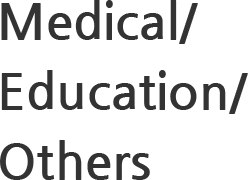 Manufacturing, service, distributing, and other industries are so diverse and unique that they need solutions that fit their colors.
Architecture and insurance industries have great deal of outside work that Dstation and Astation can come in handy for them.
They can continue on with their works from their smartphones or tablets even outside of their workplaces.